Changing a Removable Laptop Battery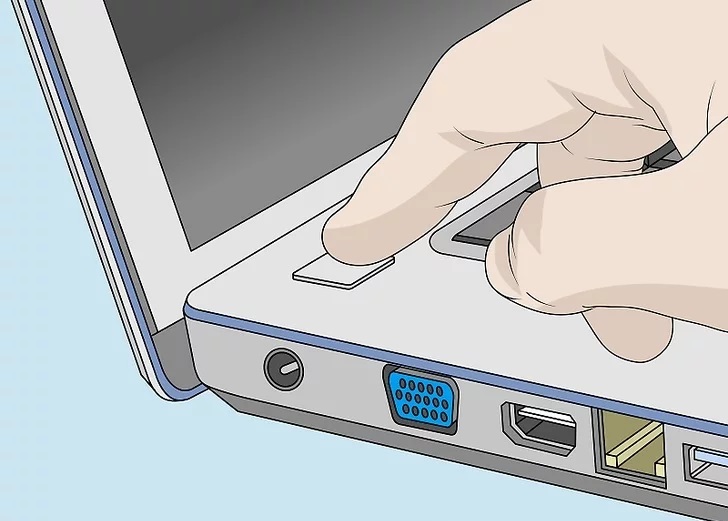 1. Power off your Laptop
You can either press and hold the power button on your laptop or click the Windows Start menu.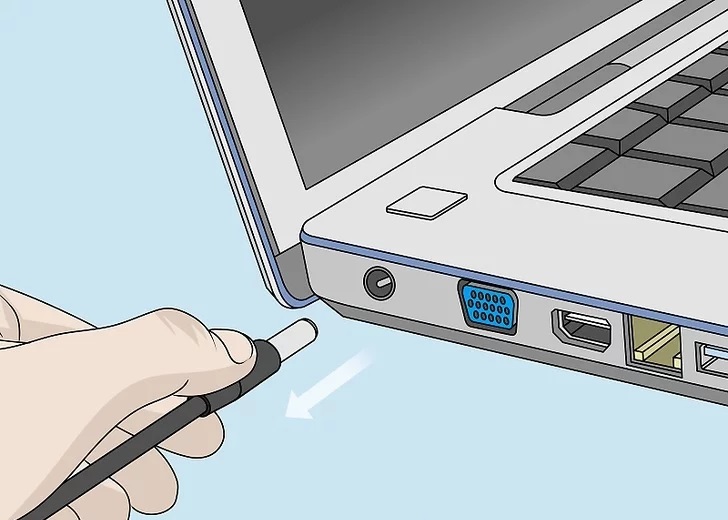 2. Disconnect the AC adapter
Unplug the AC adapter from the input on your laptop to disconnect the laptop from the AC adapter.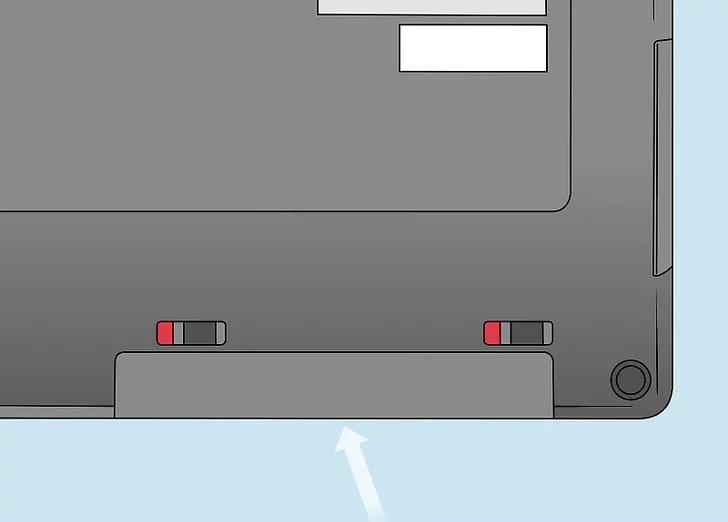 3. Turn your laptop over and locate the battery
On most laptops, the battery can be found on the bottom of the laptop along the back.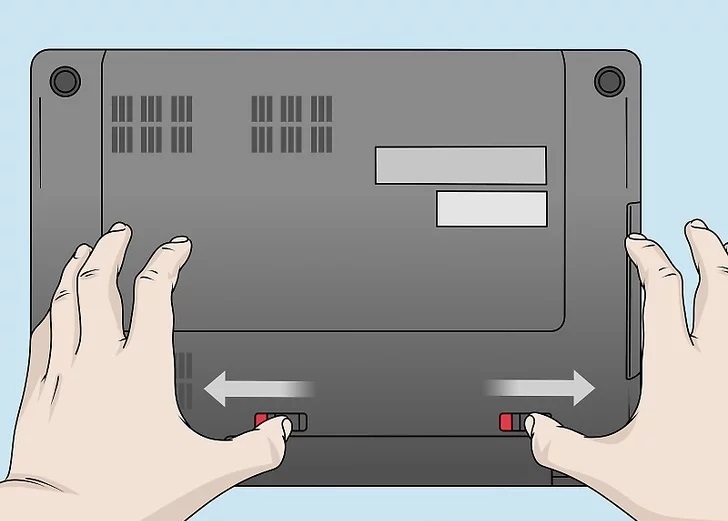 4. Slide and hold the battery release latch
Most laptops have a release latch that you slide and hold to release the battery. Some laptops have two release latches that your slide and hold at the same time.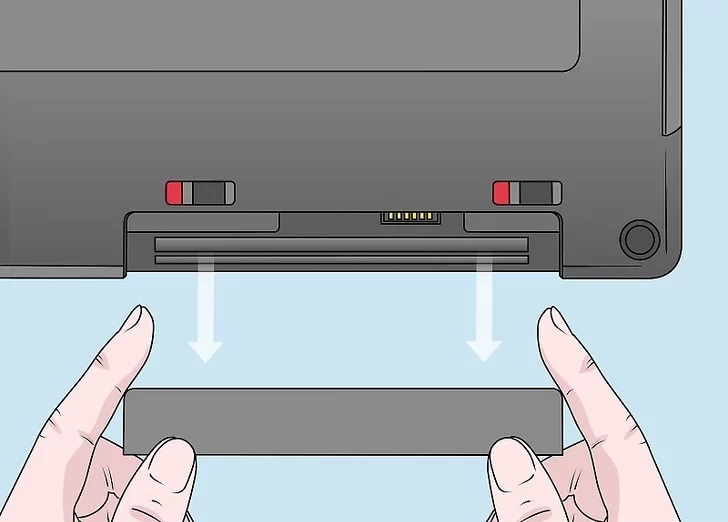 5. Pull the battery out
Each laptop battery is a little different. In some cases, the battery may pop out on its own when you engage the release latch. In other cases, you will need to slide the battery out of the slot that holds it in place.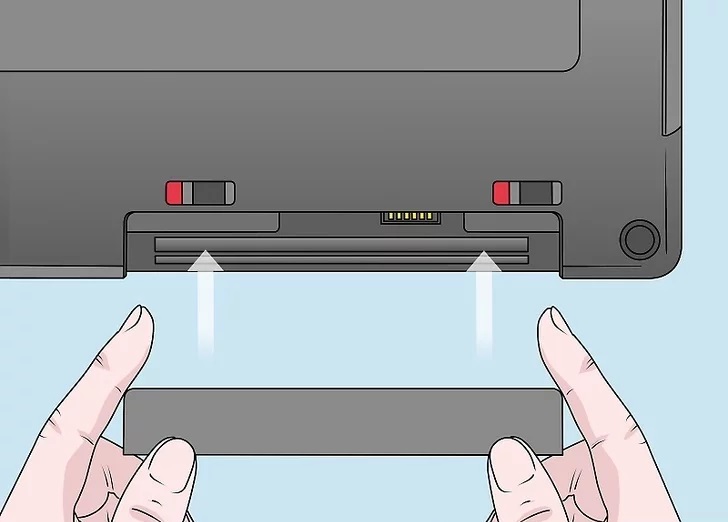 6. Insert the new battery
After removing the old battery, insert the new battery exactly how the old one came out. You may need to slide the release latch to slide it back in.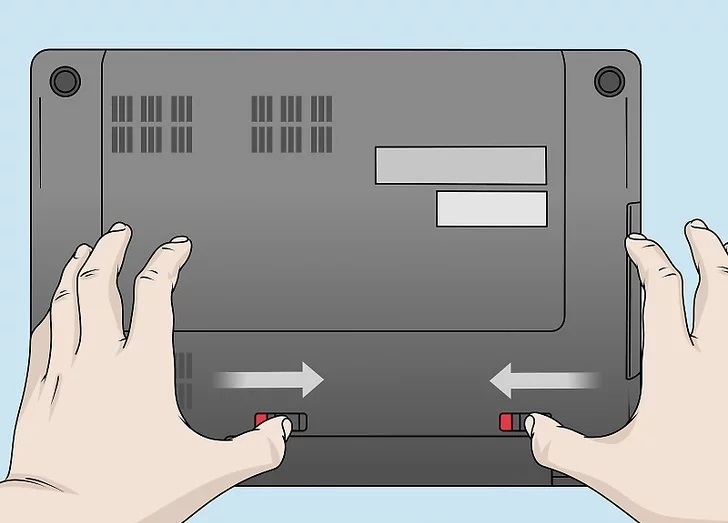 7. Lock the battery in place
Most laptop batteries will snap into place on their own. On some computers, you may need to slide the lock switch to lock the laptop battery in place.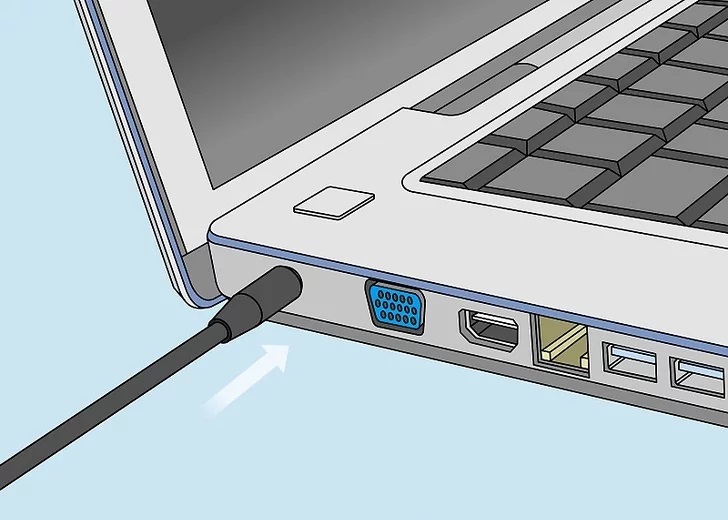 8. Reconnect the AC adapter and allow the battery to charge
Plug the AC adapter into an electrical outlet and then plug it back into the laptop. Allow a few hours for the battery to charge. Once your battery is charged, you can power on your laptop and resume use.